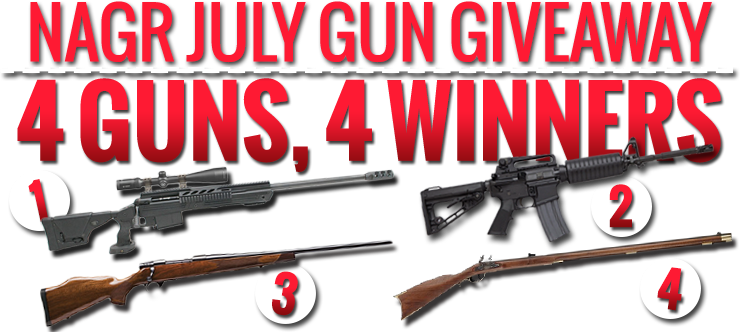 NAGR is giving away 4 guns to 4 winners during the month of July!
This month we are giving away a Savage 338 Lapua package [valued at $3,000], a Colt 6920 AR-15 [valued at $1,200], a Weatherby 300 mag hunting rifle [valued $1,400], and a 1776 Flintlock long rifle [valued at $900]!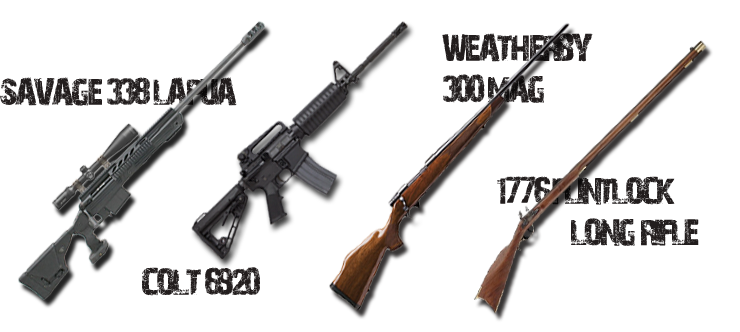 All entries must be submitted by Thursday, July 31st, 2014.